This website was created by Carlo Oller, MD – Board Certified Emergency Physician since 2003
In this page you will find an alphabetical list of medical conditions, at this time the number of 'clickable' links is limited but it will be more comprehensive over time. In the landing page of those links you will find a video educating you on the condition and more specifically what a doctor would want you to know if they were discharging you from the ER with such diagnosis.
You can also use the search box on the right hand side of the page to type in your search query.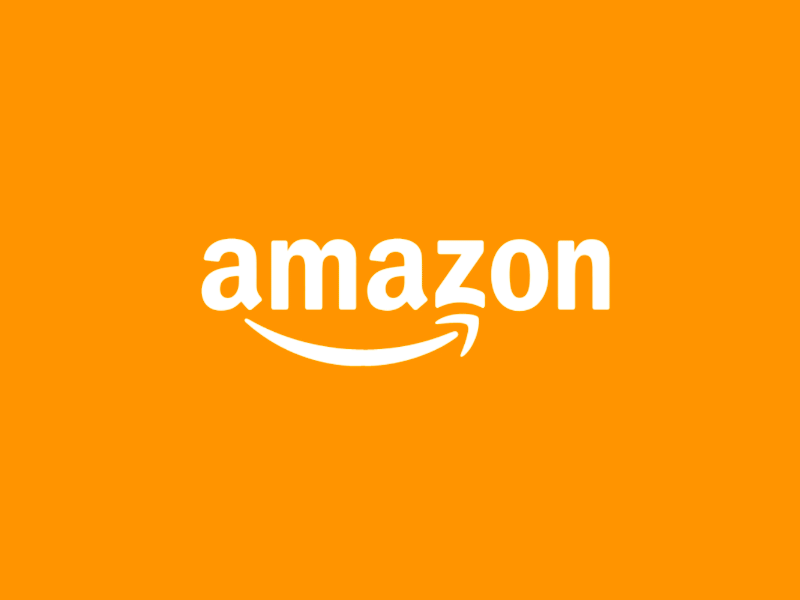 AAA (Abdominal Aortic Aneurysm)
Abdominal Pain
Abrasion of Skin
Abscess
Achalasia
Achiles Tendon Rupture
Acne
Acoustic Neuroma
Acromegaly
Acute Lymphocitic Leukemia (ALL)
Acute Myelogenous Leukemia (AML)
Acute Respiratory Distress Syndrome (ARDS)
Addison's disease – Crisis (Adrenal Insufficiency)
AIDS (Acquired Immunodeficiency Syndrome)
Alcohol Abuse
Alcohol Intoxication
Alcoholic Gastritis
Alcoholic Hepatitis
Aldosteronism (hyperaldosteronism)
Allergic Rhinitis
Allergic Reaction
Alopecia
Altitude Sickness (Acute Mountain Sickness)
Alzheimer's Disease
Amebiasis
Amenorrhea
Amphetamine Abuse
Anal Itching (Pruritus Ani)
Anemia (Autoimmune Hemolytic) (Iron Deficiency) (Pernicious)
Animal Bite
Angina Pectoris (stable) (unstable) (Prinzmetal's Variant)
Angioedema
Ankle Sprain / Strain
Ankle Fracture
Ankylosing Spondylitis
Anorexia Nervosa
Antiphospholipid Syndrome (APS)
ANUG
Anxiety
Aortic Insufficiency (aortic regurgitation)
Aortic Stenosis
Aplastic Anemia
Appendicitis (children)
Ascariasis (round worm infection)
Astrocytoma
Attention Deficit Hyperactivity Disorder (ADHD)
Athlete's Foot (tine pedis, ringworm foot)
Asbestosis
Asthma
Atrial Fibrillation
Atrial Septal Defect (ASD)
Autism
Avascular necrosis (aseptic necrosis)
Back Pain
Baker's Cyst
Balanitis
Barrett's esophagus
Bartholin's cyst
Basal Cell Skin Cancer
Bechet's syndrome
Bed Wetting (Enuresis)
Bell's Palsy
Bites and Stings
Bipolar Disorder
Bite (human) (dog) (cat) (spider) (tick) (snake)
Black Eye
Blood Pressure
Boil
Borderline Personality Disorder
Botulism
Boxer's Fracture
Brain Abscess
Brain Cancer
Braxton Kicks Contractions
Breast Cancer / Screening
Breast Pain (Mastodynia)
Bronchiectasis
Bronchiolitis
Bronchitis
Bulimia
Bundle Branch Block (Right) (Left)
Burns
Bursitis
Candidiasis (Thrush) (Vaginal)
Carbon Monoxide Poisoning
Cardiac Tamponade
Cardiomyopathy (dilated) (hypertrophic) (restrictive)
Cerebral Palsy
Cervical Disc Syndrome
Cervical Spondylosis
Carpal Tunnel Syndrome (CTS)
Cataracts
Cat Bites
Cat Scratch Disease
Celiac Disease
Cellulitis
Cervical Cancer
Cervical Disc Syndrome
Cervical Dysplasia
Cervical Incompetence
Cervical Polyps
Cervical Spondylosis
Cervicitis
Chalazion (cyst)
Chancroid
Charcot Joint
Charcot Marie Tooth Disease
Chest Wall Pain (costochondritis)
Chickenpox
Cholecystitis (gallbladder infection)
Chronic Fatigue Syndrome (CFS)
Chronic Lymphocytic Leukemia (CLL)
Chronic Mylogenous Leukemia (CML)
Chronic Obstructive Pulmonary Disease (COPD)
Cirrhosis
Claudication
Coarctation of the Aorta
Coagulopathy
Cocaine Abuse
Cold (common cold)
Colic
Colitis
Colon Cancer Screening
Compartment Syndrome
Complete Heart Block (third degree block)
Concussion
Congestive Heart Failure
Conjunctivitis
Constipation
Contact Dermatitis
Contraception
Corneal Abrasion
Corneal Ulcer
Corneal Foreign Body
Coronary Artery Disease (CAD)
Costochondritis
Coumadin Therapy
COVID-19 (Coronavirus)
Crohn's Disease
Croup
Cryptococcosis
Cryptorchidism (undescended testicle)
Cushing's Syndrome
Cystercoccosis
Cystic Fibrosis
Cystitis
Decubitus Ulcer
Deep Vein Thrombosis (DVT)
Dental Care
Dental Pain
Dermatomyositis
Depression
De Quervain's Tenosynovitis
Diabetes (type 1) (type 2) (HHS) (gestational) (sliding insulin scale)
Diabetic Neuropathy
Diabetic Retinopathy
Diaper Rash
Diarrhea
Disc Herniation
Discoid Lupus Erythematous
Diverticulitis / Diverticulosis
DKA (Diabetic Ketoacidosis)
Down Syndrome
Drug Abuse
Dry Eye
Dysfunctional Uterine Bleeding (DUB / irregular periods)
Dysmenorrhea (painful menses)
Dyspareunia (painful intercourse)
Ear Ache
Ear Infection
Eclampsia
Ectopic Pregnancy
Eczema
Ehlers-Danlos Syndrome
Elbow Dislocation
Elbow Fracture
Elbow Sprain / Strain
Emphysema
Encopresis (fecal incontinence)
Endocarditis (infective, subacute)
Endometrial Cancer
Endometriosis
Epididymitis
Epidural Abscess
Epilepsy (seizures)
Epistaxis
Erectile Dysfunction (ED)
Erysipelas
Erythema Multiforme
Erythema Nodosum
Esophageal Cancer
Eye Scratch
Fainting (syncope)
Fatty Liver
Fever (unknown source) (control in kids)
Fibrocystic Breast Changes
Fibroids
Fibromyalgia
Fifth Disease
Folliculitis
Food Poinsoning
Forgetfulness
Friedreich's Ataixa
Frostbite
Frozen Shoulder (adhesive capsulitis)
Galactorrhea
Gallstones (Gallbladder Infection)
Ganglia
Gastrinoma (Zollinger-Ellison Syndrome)
Gastritis vs. PUD
Gastroenteritis
Gastroesophageal Reflux Disease
Genital Herpes
Genital Warts (condyloma acuminatum)
Gestational Diabetes
Giant Cell Arteritis (temporal arteritis)
Giardiasis
Gingivitis
Gingivostomatitis
Glaucoma
Glomerulonephritis
Glossitis
Gonococcal Urethritis
Gonorrhea
Goodpasture Syndrome
Gout (diet)
Granuloma Annulare
Granuloma Inguinale
Grave's Disease
Guillain-Barre Syndrome
Gynecomastia
Hallitosis
Hand Foot Mouth Disease (HFMD)
Headache (Cluster) (Tension)
Hearing Loss (Deafness)
Heartburn
Heart Attack
Heart Block
Helicobacter Pylori Infection
Hemochromatosis
Hemorrhoids
Hemophilia
Henoch-Schonlein Purpura (allergic purpura)
Hepatic Encephalopathy
Hepatitis (Alcoholic) (Autoimmune) (A) (B) (C) (Viral)
Hernia (Hiatal) (Abdominal) (Groin)
Herpangina
Herpetic Withlow
Herpes (Simplex) (Zoster)
Hiatal Hernia
High Blood Pressure
High Cholesterol
High Triglyceride Levels
Hip Fracture
Hip Pain
Hirsutism
Hives (urticaria)
Hodgkin's lympoma
Hookworm Infestation
Horner's Syndrome
Hot Flashes
HIV (Human Immunodeficiency Syndrome)
HSV (herpes simplex virus)
Human Papillomavirus Infection (HPV)
Huntington's disease
Hydrocele
Hydronephrosis
Hypercalcemia
Hypercoagulable state
Hyperemesis Gravidum (morning sickness)
Hyperhydrosis
Hyperparathyroidism
Hypersensitivity Pneumonitis (extrinsic allergic alveolitis)
Hypertension
Hyperthyroidism
Hypertrophic Cardiomyopathy
Hypocalcemia
Hypospadias
Hypotension (resolved)
Impetigo
Influenza
Ingrown Toenail
Iron Deficiency
Iron Overdose
Irritable Bowel Syndrome (IBS)
Hypoglycemia
Hypopituitarism
Hypothyroid
Icterus (newborn)
Impetigo
Infertility
Influenza (flu)
Insomnia
Insulin (sliding scale)
Jaundice (newborn)
Kawasaki Disease
Kegel Exercises
Keloids (hypertrophic scars)
Kidney Cancer (hypernephroma)
Kidney Infection
Kidney Stones
Kleinefelter's Syndrome
Knee Fracture
Knee Pain
Labyrinthitis
Lactose Intolerance
Laryngeal Cancer
Laryngitis
Lazy Eye
Legionnaires' Disease
Legg-Calve-Perthes Disease
Leprosy (Hansen's disease)
Leukoplakia (oral hairy leukoplakia)
Lice (pediculosis)
Lichen Planus
Lipoma
Listeriosis
Liver Abscess
Liver Cancer
Low Back Pain
Ludwig's Angina
Lumbar Disc Syndrome
Lumbar Puncture
Lung Absess
Lung Cancer (Diagnosis) (Screening)
Lyme Disease
Lymphadenopathy
Lymphangitis
Lymphogranuloma Venereum (LGV)
Macular Degeneration
Malaria
Marfan's Syndrome
Mastitis (Lactational)
Mastodynia (breast pain)
Mastoiditis
Measles (rubeola) (german measles-rubella)
Medication Refill
Melanoma
Menier's Disease
Meningioma
Meningitis (Viral) (Bacterial)
Mononucleosis
Menopause
Menorrhagia (heavy menstrual bleeding)
Mesothelioma
Metabolic Syndrome
Miscarriage (threatened)
Metabolic Syndrome
Mitral Regurgitation
Mitral Stenosis
Mitral Valve Prolapse
Molluscum Contagiosum
Morning Sickness (hyperemesis gravidum)
Motion Sickness
Mouth Cancer (oral cancer)
Multiple Myeloma
Multiple Sclerosis
Mumps
Murmur of the Heart
Mushroom Poisoning
Myasthenia Gravis
Myocarditis
Myringitis Bullosa
Nail Fungus (onychomycosis)
Narcolepsy
Neck Pain (wry neck – torticollis)
Nephrotic Syndrome
Neurofibromatosis (1) (2)
Night Terrors
Non-Hodgkin's lymphoma (NHL)
Normal Pressure Hydrocephalus (NPH)
Nosebleed
Obesity
Oral Herpes (HSV)
Orchitis
Osgood-Schlatter Disease
Osteoarthritis
Osteochondritis Dissecans
Osteomyelitis
Osteoporosis
Otitis Externa (swimmer's ear)
Otitis Media
Onychomicosis
Ovarian Cancer
Ovarian Cyst
Ovarian Dermoid
Ovarian Torsion
Paget's Disease of the bone / of the breast
Palpitations (PVCs)
Pancreatic Cancer
Pancreatitis (Acute) (Chronic)
Paranoid Personality Disorder
Parotitis
Parkinson's Disease
Paronychia
Pelvic Abscess
Pelvic Inflammatory Disease (PID)
Pelvic Organ Prolapse (rectocele / cystocele / uterine prolapse)
Pelvic Pain
Pemphigus Vulgaris
Peptic Ulcer (stomach ulcer)
Pericarditis
Peripheral Arterial Disease (PAD)
Periorbital Cellulitis
Perirectal Abscess
Peritonitis
Peritonsillar abscess
Pertussis (whooping cough)
Peyronie's disease
Pharyngitis
Pheochromocytoma
Phlebitis
Phlegmasea Cerulea Dolens
Phymosis / Paraphymosis
Pinguecula
Pinworms
Pituitary Adenoma
Pityriasis rosea
Pink Eye
Plantar Fasciitis
Pneumonia (mycoplasmal) (pneumocystis) (viral)
Pneumothorax
Poison Ivy
Poliomyelitis (polio)
Polycystic Kidney Disease (PKD)
Polycystic Ovarian Syndrome (PCOS)
Polymyalgia Rheumatica (PMR)
Polymyositis
Post-Concussion Syndrome
Post Herpetic Neuralgia
Posttraumatic Stress Disorder (PTSD)
PreDiabetes
PreEclampsia
Pregnancy (False) (Molar)
PreMenstrual Syndrome (PMS)
Priapism
Primary Biliary Cirrhosis
Prolactinoma
Prostate Cancer
Prostate Enlargement (BPH)
Prostatitis
Pressure Ulcer (decubitus ulcer)
Pseudogout
Pseudomembranous Colitis
Psoriasis
Psychosis
PVCs (premature ventricular contractions)
Pulmonary Embolism (PE)
Pulmonary Fibrosis (idiopathic)
Pyelonephritis (Kidney Infection)
Pyloric Stenosis
Rabies
Ramsey Hunt Syndrome
Raynaud's Phenomenon
Renal Failure (Acute) (Chronic)
Rectal Cancer
Reiter's Syndrome (reactive arthritis)
Renal Artery Stenosis
Restless Leg Syndrome
Rhabdomyolysis
Rheumatic Fever
Rheumatoid Arthritis (juvenile)
Ringworm (tinea corporis)
RSV
Rubeola (measles)
Rosacea
Roseola (6th disease)
Rotator Cuff Tear
Rotator Cuff Tendinitis
Round Worm Infection
Rubella (German Measles)
Salivary Gland Stones
Salivary Gland Tumor
Salmonellosis (Salmonella)
Sarcoidosis
Scabies
Scarlet Fever
Sciatica
Scleroderma
Scoliosis
Seasonal Affective Disorder (SAD)
Seborrheic Dermatitis
Second Degree Heart Block
Seizures (Abscence – Petite Mal) (Generalized – Grand Mal) (Febrile)
Sepsis
Septic Arthritis
Sexual Dysfunction
Shingles (herpes zoster)
Short Bowel Syndrome
Shoulder Dislocation
Shoulder Sprain / Strain
Sialodenitis (salivary gland inflammation)
Sickle Cell Anemia (Crisis)
Silicosis
Sinusitis
Sixth Disease (Roseola)
Sjogren's Syndrome
Skin Infection
Sleep Apnea
Slipped Disc
Slipped Femoral Epiphysis
Smoke Inhalation
Smoking
Somatization disorder
Sore Throat
Spider Bite (Brown Recluse)
Spinal Stenosis
Squamous Cell Carcinoma
Stasis Dermatitis
Steven Johnson Syndrome
Strabismus (lazy eye)
Stroke (CVA)
Stomach Ache
Stomach Cancer
Stomatitis (canker sores; trench mouth)
Stork Bite
Subchorionic Hemorrhage
Sunconjunctival Hemorrhage
Sun Poisoning (sunburn, photodermatitis)
Swimmer's Ear
Syncope (faiting)
Syphilis
Systemic Lupus Erythematosus
Tapeworm Infestation
Tardive Dyskinesia
Temporal Arteritis
Tendonitis
Tennis Elbow (epicondylitis; golfer's elbow)
Testicle (Pain) (Undescended)
Testicular Cancer
Testicular Pain
Testicular Torsion
Tetanus
Tetralogy of Fallot
Typhoid Fever
Thyroid Nodule
Thyroiditis
Thrombophlebitis (phlebitis)
Tinea Capitis
Tinea Corporis (ringworm)
Tinea Cruris (jock itch)
Tinea Versicolor
Tinnitus (ear ringing)
TMJ (TemporoMandibular Joint)
Torticollis (wry neck)
Tourette's Syndrome
Toxic Shock Syndrome
Toxoplasmosis
Transient Ischemic Attack (TIA; mini stroke)
Traveler's Diarrhea
Tremor (essential)
Trichinosis
Trichomoniasis
Trigeminal Neuralgia (Tic doloureux)
Trigger Finger
Trochanteric Bursitis
Tuberculosis
Turner's Syndrome
Ulcerative Colitis
Undescended Testicle
Urethritis (Gonoccocal) (NonGonoccocal)
Urinary Incontinence
Urticaria
Uterine Cancer
Uterine Fibroids (Leiomyomas)
UTI (urinary tract infection)
Vaginal Foreign Body
Vaginosis (bacterial vaginal infection) (Trichomonas) (yeast infection)
Varicella
Varicocele
Varicose Veins
Vertigo
Ventricular Septal Defect
Viral Syndrome
Vitamin D deficiency (rickets; osteomalacia)
Vitiligo
Vomiting (kids)
Vulvar Cancer
Warfarin Therapy (Coumadin)
Warts (Plantar / flat / genital)
Wegner's Granulomatosis
Whiplash Injury
Whipple's Disease
Whooping cough
Wilson's Disease
Wrist Fracture
WPW (Wolff Parkinson White Syndrome)
Zenker Diverticulum
Zollinger-Ellison Syndrome